Soho
Zack and I lived in soho for a year. And the buildings there are really cool looking! So I painted this: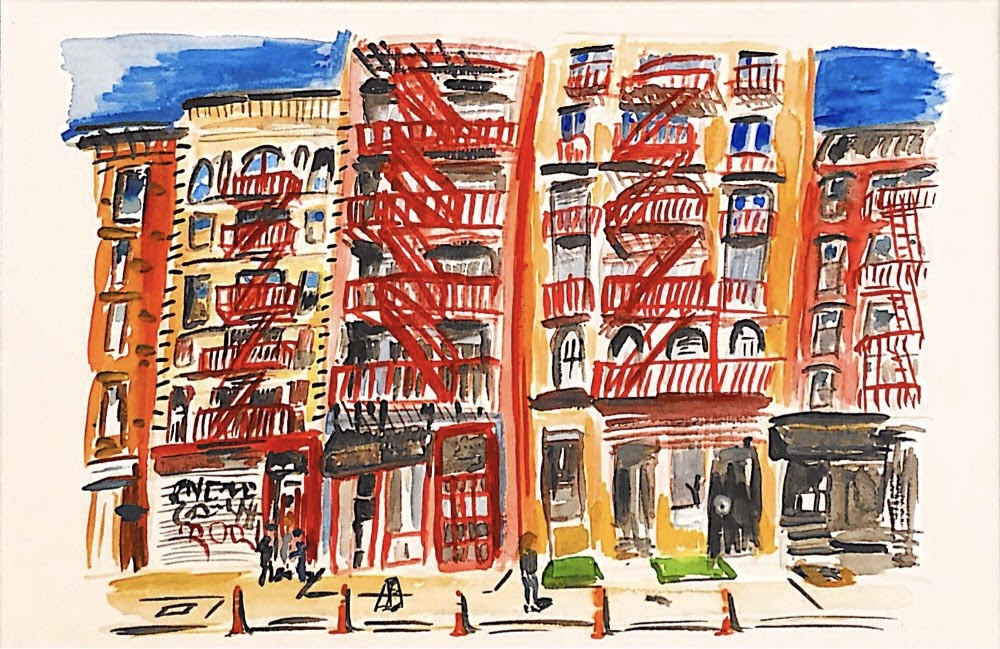 I like this painting a lot, which is why it is now hanging up in our bathroom!
My friend Sasha took a picture of the location in Soho and sent it to me. It's Center St between Grand and Broome. Sasha's picture: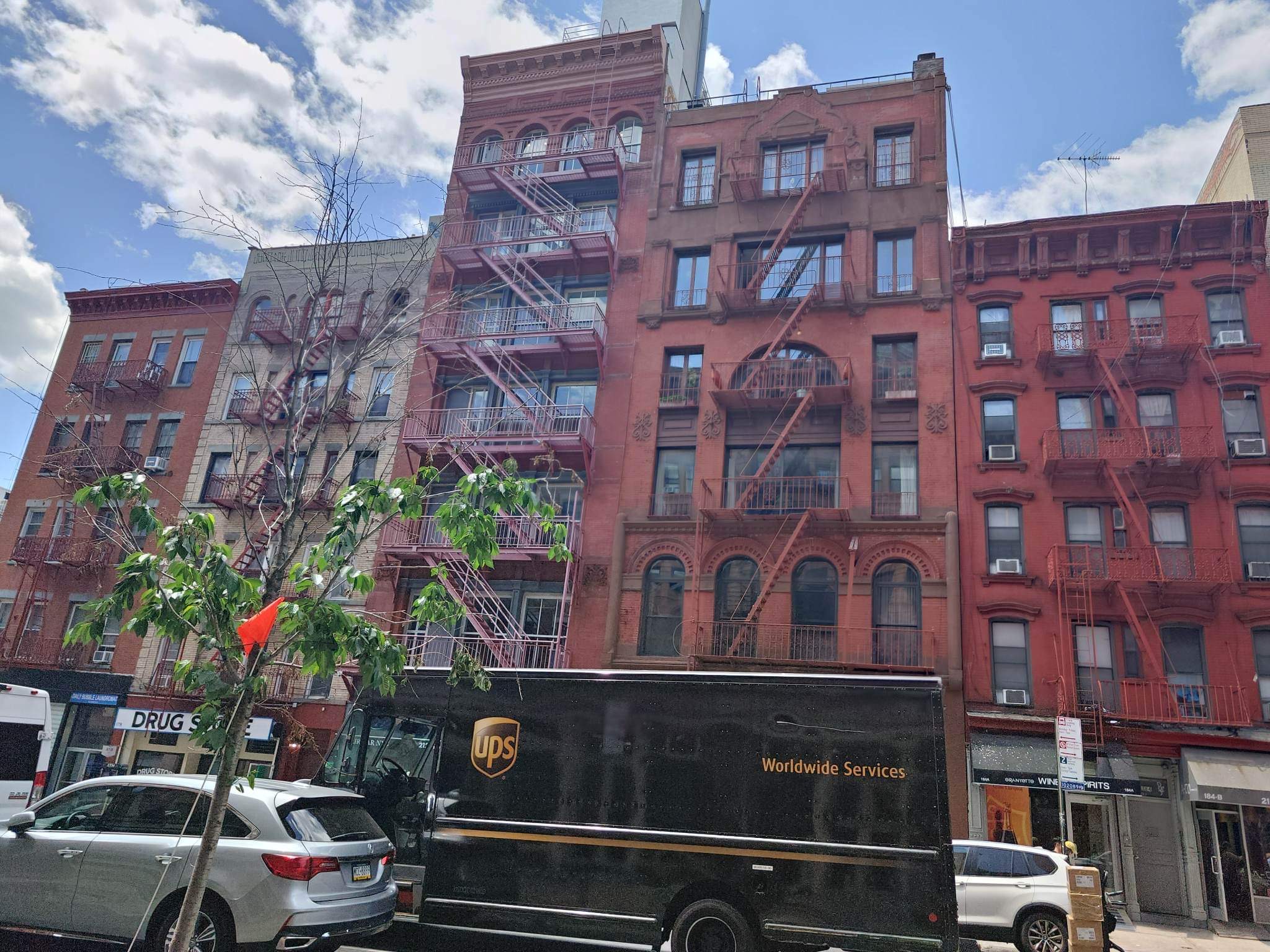 There used to be graffiti on the yellow house. I guess they fixed that.