Clurr Neil
Clurr and Neil visited and we went to a fun restaurant in Cambridge called dali.
Dali gives out a free postcard to customers that is aesthetic. So I drew Clurr and Neil and taped it on the postcard because I thought it would be cool.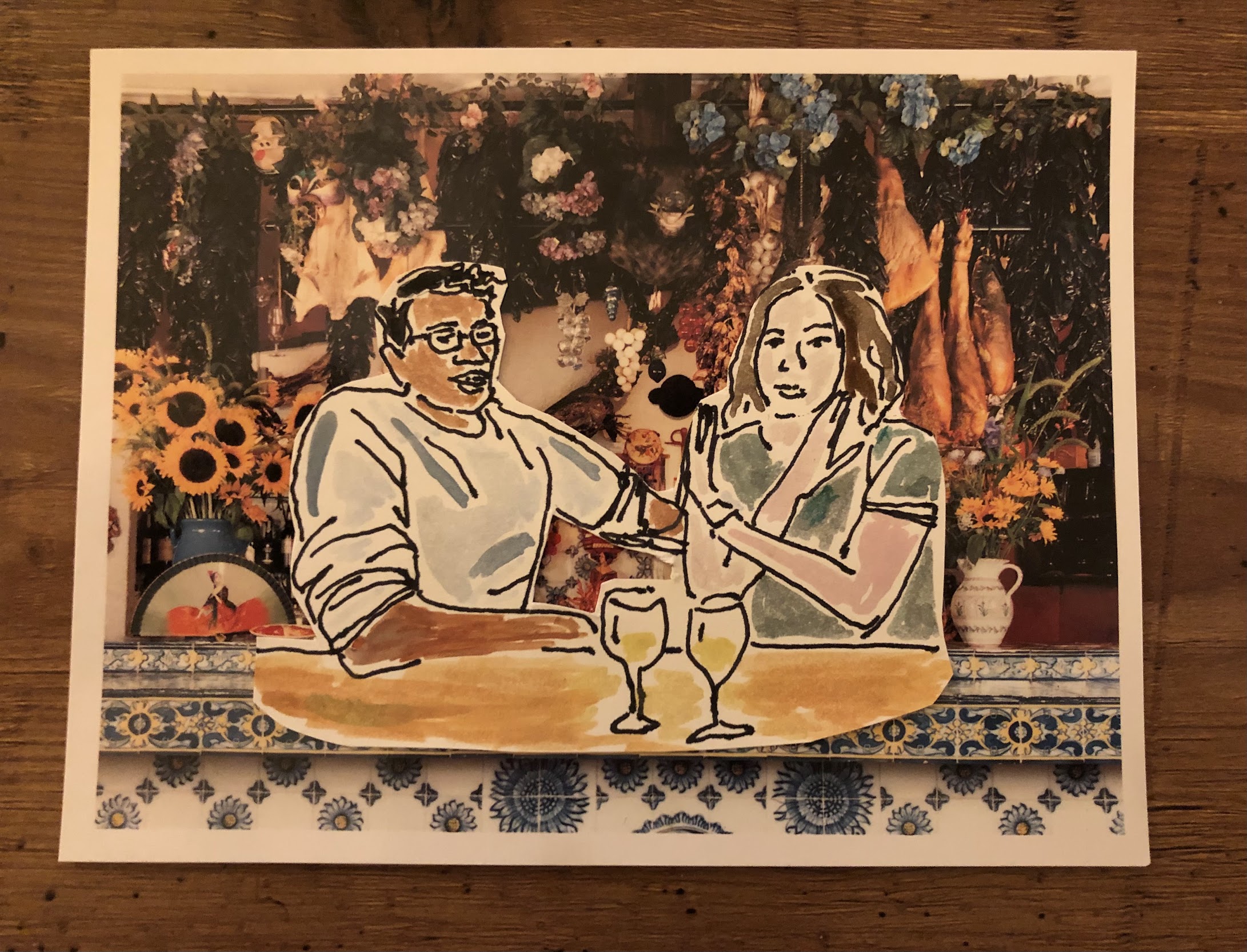 Clurr also sent a postcard back! Which was really exciting to get in the mail. Very cool!!!